The 11th edition of the congress of the thematic group Structure Integration Function and Reactivity of the ARN (SifrARN) of the SFBBM gathered 175 French and foreign scientists, from November 6 to November 8, 2018, on the campus of the Faculty of Science and Technology (FST) of the University of Lorraine (UL) (https://sifrarn2018.sciencesconf.org/).
 The organizing committee, coordinated by Bruno CHARPENTIER and Séverine MASSENET, was composed of researchers and teacher-researchers of the ARN-RNP Structure-Function-Maturation team of the IMoPA UMR 7365 CNRS UL laboratory located at the Biopôle of the University from Lorraine to Vandœuvre-Lès-Nancy. The organization, under the SFBBM, has benefited from the financial support of the UL, the "Region Grand Est", the Metropole of "Grand Nancy" and the contribution of the CNRS, the Federation of European Biochemical Societies (FEBS) and molecular biology companies.
The topics of current research on RNA were discussed: assembly and structure of ribonucleoproteins (RNP), splicing and pathologies of RNA, RNA and epitranscriptomic chemistry, RNA stability and maturation, ribosome biogenesis, translation and Non-coding RNAs. The program was organized around four plenary lectures given by internationally recognized foreign researchers: Reinhard LÜHRMANN (Max Plank Institute of Chemistry and Biophysics, Göttingen, Germany), Witold FILIPOWICZ (Friedrich Miescher Institute for Biomedical Research, Basel, Switzerland), Anne EPHRUSSI (European Molecular Biology Laboratory, Heidelberg, Germany) and Mary O'CONNELL (Masarykova University, Brno, Czech Republic) as well as a selection of 50 oral presentations and 72 poster presentations, made by researchers, researchers, post-docs and PhD students. A prize for the best poster was awarded to Hilal YETER-ALAT (IBPC, Paris), PhD student, and two prizes for the best oral were awarded to Aude TRINQUIER (IBPC, Paris) and Clémentine DELAN-FORINO (University of Paris). Edinburgh, UK), respectively doctoral and post-doctoral student.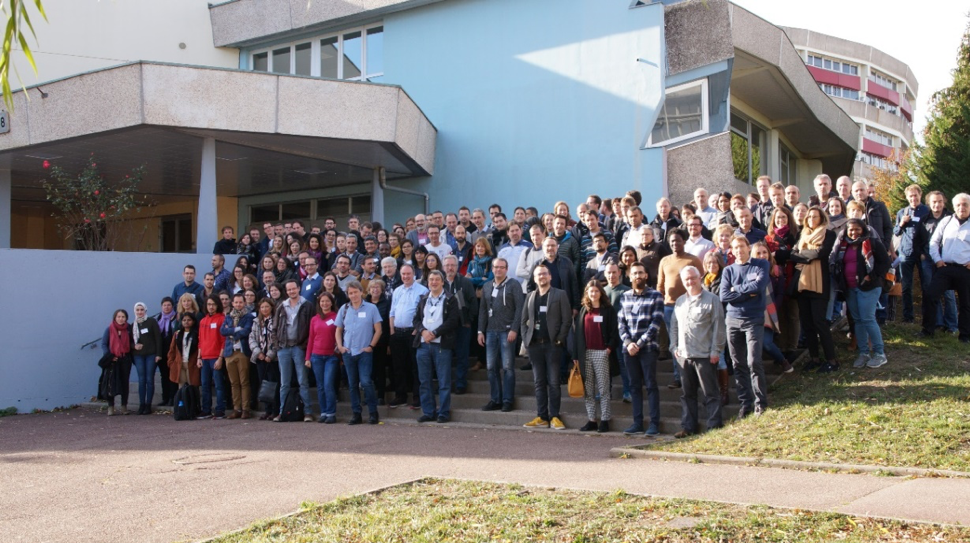 Part of the congress was devoted to the teaching of biochemistry, with a session entirely dedicated to new teaching methods followed by a round table. These days were also an opportunity for Alain KROL (General Secretary of the SFBBM) to give the annual SFBBM awards for the best article of the year 2017 (Amandine BONNET), the Dina Surdin Award 2018 (Clément CHARENTON) and the Maurice Nicloux Award 2018 (Hervé SEITZ). A gala evening was held in the large salons of the Nancy Town Hall, where a tribute was paid to Christiane BRANLANT, for all the work done throughout her career in the field of ARN. 
The next SifrARN is announced in 2020 in Bordeaux.